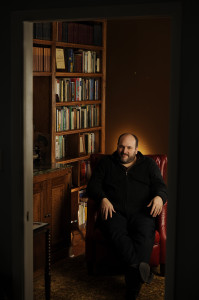 Gwydion Suilebhan earned his Master of Arts in poetry in 1993 from Johns Hopkins University, where he studied with Peter Sacks and the late John Irwin. As a member of the Writing Seminars, Suilebhan completed chis thesis on Walt Whitman's "Song of the Open Road" under the guidance of the late Allen Grossman.
Earlier, in 1990, Suilebhan earned his Bachelor of Arts in writing, with a focus on poetry, from Northwestern University, where he studied with Mary Kinzie, his thesis advisor, as well as Alan Shapiro, Li-Young Lee, and Reginald Gibbons. During his junior year at Northwestern, he was invited to the New York State Writers Institute at Skidmore College, where he studied with former United States poet laureate Robert Pinsky and Richard Howard.
After graduation, Suilebhan taught creative writing as an adjunct member of the faculty of the Maryland Institute, College of Art. From 2004 to 2006, he served as the founding poetry editor of Barrelhouse magazine. In 2006, he participated in the Poetry Bus Tour.