"A deeply thoughtful, profoundly intelligent, and experienced digital communicator." — Bill Barbot, Founder, Threespot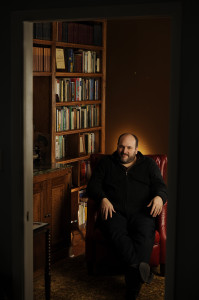 Not long ago, after accepting a position as Director of Brand and Marketing for Woolly Mammoth Theatre Company, I began to wind down my independent consulting practice. With a few projects still ongoing, however, and as part of telling the larger story about my work in the arts, I'm leaving this introduction as-is.
Communicating within the rapidly-changing digital sector is extraordinarily difficult. In a noisy landscape, only crystal-clear signals get through to people. Audiences want relevant, meaningful, interactive exchanges with their favorite brands and organizations. What they get, all too often, is static.
I can help you figure out how to engage people. For more than 15 years, I've been working with large and small non-profits, arts and culture organizations, individual artists, and federal government agencies on a wide variety of high-profile web, social media, email, and video projects. Together, we can develop a digital communications strategy, find the right partners to make that strategy come to life, and craft resonant digital content.
As a consultant, my style is highly collaborative and, as you might have supposed, creative. No two projects are exactly the same; your needs and concerns are unique, after all, and they deserve careful attention. Because I'm not part of a large agency, furthermore, I can adapt nimbly when necessary, too… and I don't carry around a lot of overhead to weigh a project down. I get things done.