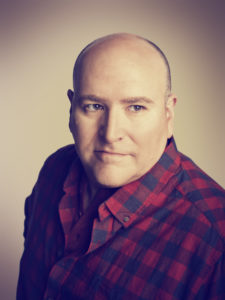 GWYDION SUILEBHAN is a writer and arts advocate who serves as both the Executive Director of the PEN/Faulkner Foundation and the Project Director of the New Play Exchange for the National New Play Network. A founding member of The Welders, a Helen Hayes Award-winning playwrights collective in Washington, DC, Suilebhan previously held the position of Director of Brand and Marketing for Woolly Mammoth. Earlier phases of his career included extensive work as a brand and technology consultant and in publishing, education, and journalism.
As a writer, Suilebhan's work has been noted for its "dexterous theatricality and unexpected pleasure" (Washington Post). He is the author of several plays, including THE BUTCHER, REALS, ABSTRACT NUDE, LET X, and the Helen Hayes Award-nominated TRANSMISSION. His work has been commissioned, developed, and produced by theaters in DC and across the country. Suilebhan is also the author of ANTHEM, a short film directed by Hal Hartley.
He is currently working (with co-author Steven Gimbel) on a book about Jewish American comedians. Together, they write about comedy for Salon.